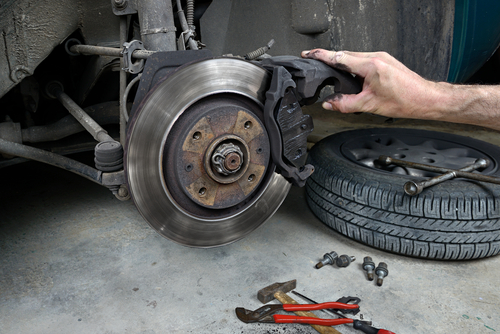 Your brakes are one of the most important safety features your vehicle has. Kwik Kar – Mobil1 Lube Express wants to make sure you have reliable brakes that you can count on all the time. For quality brake repair and replacement services count on our professionals in the Hot Springs, AR area.
We know how much you depend on your vehicle and that's why it's essential to depend on your brakes. When you have brakes that don't work properly or need to be replaced it can cause a plethora of problems. Along with causing an abundance of problems, brake issues can create unsafe driving conditions. Don't risk the safety of you and your passengers by driving with bad brakes. When you notice issues with your brakes bring it into our shop and we will take care of you.
Since 2003, our dedicated team has been servicing the Hot Springs, AR area. We know the significant role brakes play in the functionality of your vehicle and that's why we want to help you out. It's our responsibility to make sure you have brakes that will work under any driving condition. When you bring in your vehicle for our team to look at we will efficiently assess any issues that your brakes may have. Once our team has a chance to address the specific problem you're having we will move the process along to get your brakes working better than before.
Customer service has always been our number one priority and that's why we always take care of our client's needs. Along with brake repair and maintenance, we offer brake replacements for your vehicle. Sometimes the only solution for poor performing brakes is to completely replace them. We always go out of our way to provide you with brake service you can count on when you need it most.
Instead of stressing about having bad brakes, bring your car into Kwik Kar – Mobil1 Lube Express and we'll solve the problem for you. We offer affordable rates on all our brake repair and replacement services. When you are looking for a budget-friendly and reliable company to fix your brakes count on us. With years of experience under our belt, we know how to service your brakes so you and your vehicle can get back on the road again.